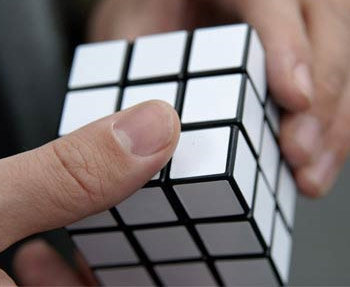 There is a difference between being 'lazy' and 'productive laziness'. I have come across both types in the DoFollow Blog Community.
I came across the concept of DoFollow Blog Commenting about 4 months ago. At the time I had high hopes for the approach. The idea is simple. You leave positive comments on people's Blogs that are in the same market niche as you. They reciprocate and leave a comment on your Blog.
The trick to making your commenting work is to change your Blog to DoFollow. You do this via a plug-in usually. This means that the people commenting benefit from a 'bacllink' to their Blog. The more back links the better for their SEO. In general the approach has worked for me I now have a PR3 Blog.
Finding Blogs to comment on
The ComLuv Network seemed an ideal vehicle for finding Blogs to comment on and their WordPress Plug-in makes commenting by visitors easy. I set out a commenting policy that said if you leave a sensible comment I will approve it and you will benefit from a backlink.
First month things were fairly positive few if any spammy comments got through. Then the fun started. Let's look at each category of Lazy Blogger.
The Really Lazy Blogger
This Blogger does one of two things. They set up some kind of script that looks for Blogs with keywords. Then believe this or not the comment it leaves is the title of your post. Actually this Blogger borders on dumb. Only unmoderated Blogs accept this type of comment. Closely following is the Blogger who 'farms' out their commenting for about 50 cents a comment. Then you get the same comment 4 or 5 times on 4 or 5 different posts. They never monitor the work they have farmed out and probably only care about their Blog and it's rankings. They also never respond to comments you leave on their Blog.
The Clever Lazy Blogger
This Blogger realizes that automatically creating thousands of links will annoy other Bloggers. However they also lack the time to create thousands by hand. What to do? They cleverly realize there are two key things to improving your PR – Relevance + Authority. Establish authority by publishing content demonstrating you know what you are talking about. Also leave good comments on high PR DoFollow Blogs in your niche because by definition Google sees them as important. I comment on 2 Blogs a day, sometimes I miss a day, However I do comment several days a week. I always reply to meaningful comments on my Blog.
Since I began my strategy of being a clever lazy Blogger my PR has gone from 1 to 3 and I have less total links to my domain than many people with the same PR. My Alexa traffic rank has gone from 1.5M to 352k. A rise of 1.2M places in 4 months.
Yes you can get to high PR, but..
So, yes you can get to high PR with lots of spammy comments to unmoderated Blogs. You can also get the same results using a targeted commenting approach.
Which type of Bloggers would you want your business to be known as?
This post is part of our amazing
Blogging Contest
, plz add a comment and tweet it to support the author.