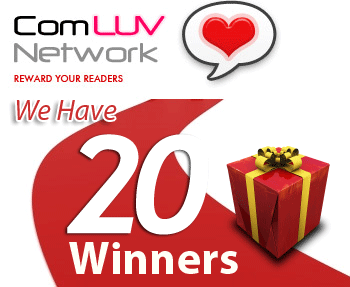 OMG can you believe it? what a fantastic and awesome contest it has been for everyone involved!!
We had entries galore, comments in abundance and tens of thousands of pageviews and humans eyes on every single article here and at Famousbloggers. I for one am so super impressed by how well the thing went and I tip my hat to Gail (@growmap) and Hisham (@hishaman) who worked their socks off to bring it all together for the grateful sponsors.
Here are our winners and their prizes!
The

First Place

($750)

Kristi Hines for: Strengthen Your Article Marketing With CommentLuv Links – Visit her Blogging Tips blog.
The

Second Place

($300)

Dazzlin Donna for: 5 Steps To Impressing A Longtime Jaded Blogger With Your Comments – Visit her Online Entrepreneur blog.
The

Third Place

($200)

Eve for: Don't Be 'That Guy' when Commenting – Visit Designing with Eve blog.
Places from 4th to 10th ($150)

Places from 11 to 20 ($100)

Want to know how we did it?
Sure, but the table is really huge to fit the page, so click on the image to enlarge and then you can read!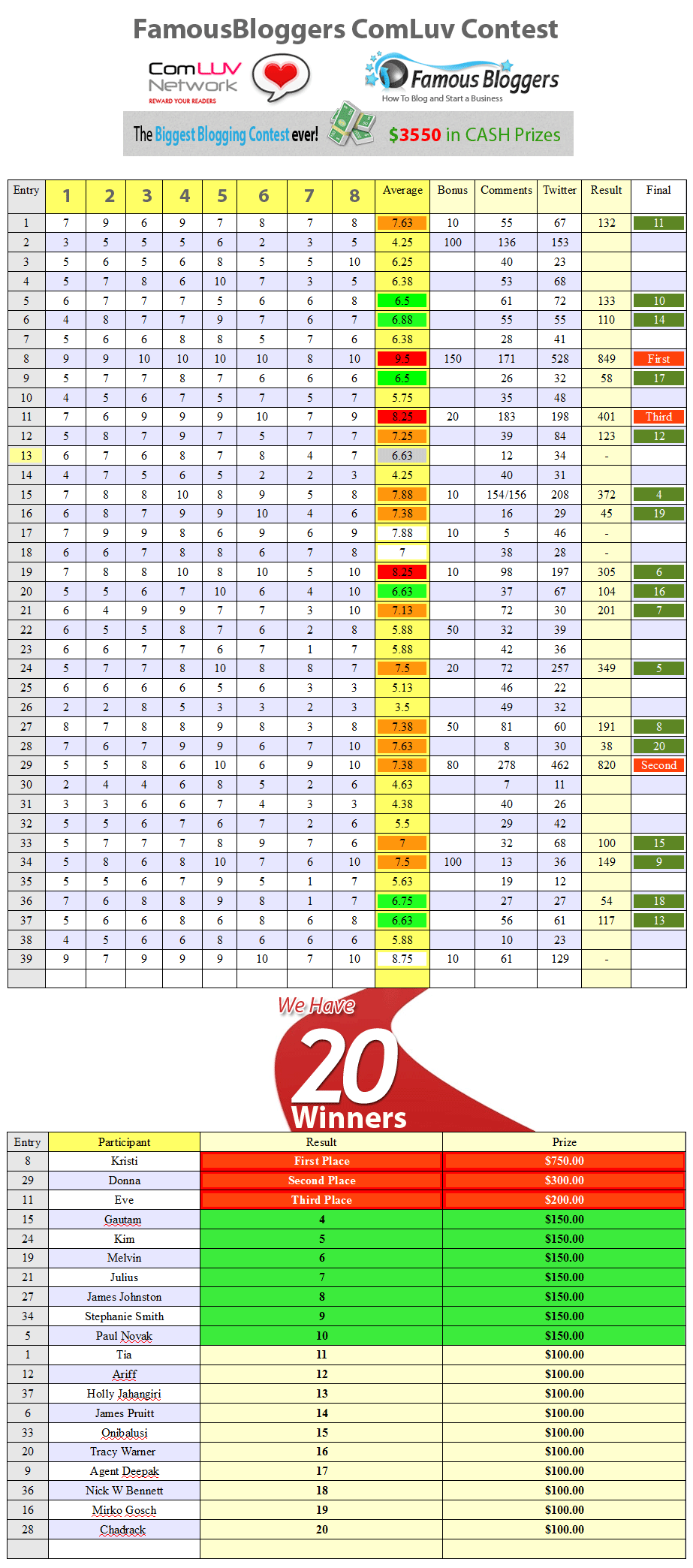 Congratulations!
Plz, don't forget to contact us and send your PayPal information to Hesham, so we can proceed with delivering prizes during next week!