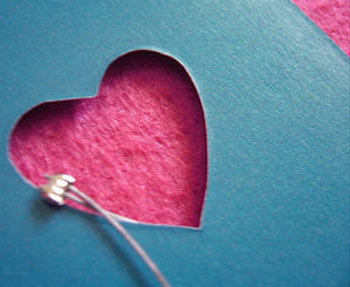 A Blog without Comments is like a City without its People. An empty city is no better than a Barren Land.
I do not know how much importance you give to the Number of Comments you receive on your blog, but for me they are very ,very important. I have been blogging for almost 3 years and by my experience I can tell you that your blog cannot live without comments (unless of course you have a Spam Blog). I do not want to speak about the value of comments here. Those who know the value will surely love to hear what I have to say; the rest of you can come back later after you realize the true value of comments.
Let us come directly to the main point: How Do You Invite Readers to Comment on Your Blog? Oh! wait I have to clarify one thing here. You (those who have a keen eye) must have wondered why I wrote "Invite" and not "Get". Well it is not rocket science. I wrote "Invite" because that is exactly what we are going to do. We are going to Invite people to comment. I will discuss here two things.
How to Attract Readers from Other Blogs to Comment on Your Blog.
How to Encourage Your Own Readers Comment on Your Blog.
Our first job is to collect more Readers for our blog. You already might have a good number of Readers, but adding a few more targeted Readers will add 5 stars to your blog. So here is how we do it.
How to Attract Readers from Other Blogs to Comment on Your Blog?
First of all you need to find the "Other Blogs". The Blogs which you are going to find must follow a few guidelines. Number one is that they should be blogs related to your own,  i.e., in the same niche as yours. Number two these blogs should already have strong traffic and number three they should have many comments.
Now your work is to comment on these blogs regularly. I know the task of commenting is not easy, but you have to do it. I would say choose no more than 20 blogs to comment in regularly. You may also alternate between blogs if you wish to cover more blogs.
Post useful comments. Use a nice Avatar and always look confident in your comments. If you need more tips, read my post How to Market your Blog with Comments.
The aim of the above steps is to show off your virtues, capabilities and knowledge to Readers of other blogs. After they are attracted, the next step is to make them comment.
How to Make Your Own Readers Comment on Your Blog?
Greet and Treat your Readers well with good content on your Blog. You have heard content is king. There is no better way to get more comments then by providing good content.
Provide an easy to understand Comment Form. Commentators seem to love comment forms which are simple to use. Provide the ability for commentators to use Gravatars to brand their comments.
After every post, inspire people to comment by asking questions and asking for their opinions. Also tell them that if they would like clarification they are free to ask.
Install Comment Luv and Keyword Luv plug-ins on your blog. Also mention this just before the comment form so that readers get inspired to comment.
Make comment author links on your blog Do Follow and also install a Top Commentators plugin.
Offer monthly Top Commentator Contests (if you can afford it).
I hope now you know how you can get more comments on your blog. Many of you have previously heard the points I have made here, but  have you applied them yet? I hope you enjoyed reading this post.
If you have any questions feel free to ask. Also if you have any good ideas in your mind which can assist other bloggers to increase  the comments on their blogs you are most welcome to share them in the comments here.
image credits: invitation
This post is part of our amazing
Blogging Contest
, plz add a comment and tweet it to support the author.