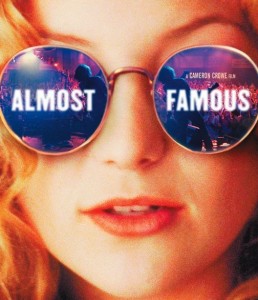 When I began my Internet Marketing website a few months ago, my plan was to write about things that I considered important and valuable. I didn't want to write about the things everyone else was writing about because, well, everyone else was writing about them.
Thus far, as a Marketing Strategy, this may not have been the smartest move. I would be a lot more popular and have a lot more Traffic if I wrote about things people want to read. And what people in any niche, field, or demographic want to read is an affirmation of what they already believe, and a regurgitation of what they believe they already know.
If your goal is to be popular, you may not wish to expose people to new ideas or deeper concepts they are unfamiliar with.
Unless, of course, you want to attract people who thrive on the New, the Unconventional, and a level of Practicality that most people find unnerving. Maybe these are the very circles you want to be famous in.
In whatever niche you want to be well known, you must decide exactly what demographic you want to attract, then devise specific strategies for attracting them.
Who Does Your Blog Attract?
My niche is Marketing, and I am trying to attract people with very solid business backgrounds, having quickly discovered that smaller business people have no great interest in what I have to say.
The other day I was in my Twitter account and was looking at my new Followers. I always check each person who Follows me so I can determine if I will Follow Back. Most of them, I don't. I don't Follow those with no website, or those with a high-pressure mini-site, and I don't Follow fashionistas who babble endlessly about their Prada shoe collection and who was just voted off Dancing with the Stars.
But one new Twitter Follower stood out, and was a vindication for me that my dedication to excellence is being rewarded. You see, my new Follower is a high-profile Marketing executive that is a regular Authority Contributor to the major TV, Newspaper, and Magazine outlets. Him, I did Follow Back.
This person is exactly the type I am attempting to attract.
Be Outrageously Outrageous
Your goal may be to be wildly popular in your niche. Or maybe your goal is to simply be wildly popular. If that's the case, you may want to chose a wildly popular niche to begin with. Of course, you will have a LOT of competition.
To rise above the herd in a wildly popular niche, you may need to be wildly outrageous.
Many of you have heard of Perez Hilton. I'm assuming that's not his real name
Perez Hilton is nothing more than a blogger, just like you. But he has become famous in Hollywood, and the world, by writing outrageous things in his blog about the outrageous happenings in Hollywood.
By writing about Hollywood and Music industry celebrities in his outrageous fashion, Perez Hilton has become a celebrity himself. He is almost as famous as the famous people he writes about.
Be a Big Authority in a Little Niche
At the total opposite end of the spectrum is Patricia Perth, a fairly new blogger who writes about one type of flower. One would think that would be a pretty small niche. But Patricia's LavenderUses.com is establishing itself as an Authority in all things Lavender, and has an active community of commenters at her blog. She is on her way to becoming famous in a niche that she loves.
How important is it to establish Authority? Well, for one thing—before your very eyes—Patricia just got a very valuable Content Backlink from a PR 6 website without even trying
That's what happens when your writing, your layout, your knowledge, and your 'user experience' all come together in a such a way as to attract people who can help you. They do help you. And oftentimes they help you without you knowing anything about it. (Psssst, don't tell Patricia…)
Take Guest Blogging to a Higher Level
If you write for your blog, then you are a writer. By now you have learned that a great way to gain exposure and Backlinks is to take your writing skills on the road, as it were, and write for other blogs.
Why stop there? Why not find Magazines in your niche and submit articles to them as well? Getting published in print could bring you an exponential increase in exposure and Traffic. You can begin by doing a Search for [Your Niche Here] Magazine.
Make your way around their website until you find out their requirements for submitting articles. Be sure to adhere to their guidelines perfectly. If they will only consider your article if you submit a Summary, or Concept Idea, before they will actually want to see your finished article, then that's the way you must do it. The process takes longer than it would for doing a guest post, but the rewards are much greater. Not only could you end up seeing your byline in print, but most likely their website as well, for an outstanding Backlink.
Meet the Press (Release)
If your blog is different enough, or has enough Authority, maybe it's outstanding enough to be newsworthy.
Write a Press Release. Do a Search for Press Release and you will see the top PR firms. In many cases, they will publish your Release to a wide audience at no, or very little, cost to you. Read over the releases they have published and get a feel for how it's done. There are many articles online, as well, that will teach you the guidelines for what to do. It's important to remember that you must be interesting enough to be considered "News."
Maybe you and your niche aren't really going to excite the ABC Network News, but you may be interesting enough for a smaller venue. Send your Press Release to your local News Stations and Newspapers. Plus, you already have a list of Magazines for your niche, so even if you don't write an article for them, send them a Press Release.
Be Famous for Being Famous
Fame, as a rule, doesn't just happen. Becoming famous usually requires strategy, operational planning, hard work, and guts. Take the time to promote your blog on a higher level than your competitors. Have the courage to step outside the box and promote yourself in ways the others would never have the courage to do.
Yes, you may fail. The truth is, you will fail more often than you will succeed. But if put enough care into it, your few successes will far overshadow your many failed attempts.
If you do things right, there will come a time when you will be famous because, having begun with nothing, you became famous!
Image: Cameron Crowe's, Almost Famous