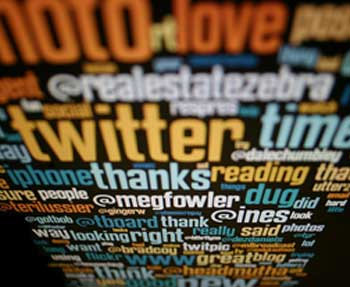 Many of you that may come by or drop by the site from traffic sources like Adgitize and linkrefferal may really feel the need to bounce as soon as you hit the door. In a way that may seem kind of like the thing to do to get your "required" visits in for the day. But would yo do this to a friend's home or a person that drops by your house for a "visit". Do you get perplexed by the occasional "I just stopped in to say, Hi! and then bye"? Well, sometimes I get a bit miffed about seeing a higher than 55% bounce rate.
Rude, isn't it. Well here at my site, I appreciate your visits and any time I see an email saying that someone left a valid comment, my eyes light up. First off, your comment tells me that you find fascination with something that either I posted here or tweeted about.
So to encourage comments, I've gone the extra steps of adding a more streamlined IntenseDebate comments box below. And with a bit of a headache from the previous weekend, I was able to add a fully functioning tweet box jst above the IntenseDebate box. The good thing about these tools is that I will give them a go around of a month or so to see if they will encourage site visitors to leave a comment and maybe spark some interaction.
Keep in mind that the IntenseDebate box is a plugin and the tweetbox is built on an API kit that I received from twitter developers. So, as long as your tweet falls within the 140 character limit it will instantly hit your feed stream. I'd appreciate a comment or two as to what your ideas are on the full tweet box and whether this is something you would add to your own blog or website. And of course a scaled back plugin for IntenseDebate means that all of those sharing and RSS doodads that many won't see at all.
Giving you the reader a cleaner experience was the sole intent for me scaling it back from all of the flare that yo can have associated with its functionality.
This post is part of our amazing
Blogging Contest
, plz add a comment and tweet it to support the author.