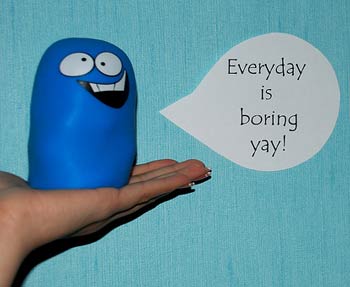 When I first started my blog, I assumed that my very first post would magically be noticed by the Internet gods and I would receive several insightful comments right off the bat. I cannot begin to tell you how wrong I was.
A month went by before I received my first comment (thanks to Brenda @ Mummy Time). Sure, my very first post has a comment on it, but look at the date…Nobody commented on that post until five months later. So, I asked myself the question…How do I get people to care what I am writing about? How do I start a conversation with my readers?
Here I will share with you my tips on getting meaningful comments on your blog posts and start a dialog with your readers. This article will focus more on quality than quantity, but I will also share how to actually get people to your site as well.
Start the traffic flowing
The first thing I did that actually got people to my blog was join in on daily memes (or blog hops). There are some really great memes out there just begging for people to join in. Many of them even give bloggers a prompt and tell you what you can write about. You can see some examples of the memes I regularly participate in by clicking here.
Don't confuse traffic for readers
You may notice that I run a few giveaways on my blog. That started from the misconception that if I drove in traffic, I would gain readers. But, you have got to be careful with this. I am a firm believer that giveaways will bring you traffic, but only real meaningful content will keep them coming back. Giveaway comments are not quality, they are quantity. I still do them, though, because they are pure fun.
Start the conversation!
You cannot write a blurb about your trip to the post office and expect to receive meaningful, insightful comments. You have to start a conversation with your readers or relate to them in some way. Take your trip to the post office and turn it into a conversation starter! Make it entertaining, thoughtful and fun! Ask your readers to share their experiences. That's right…Ask for comments!
Visit other blogs and comment
You would be surprised how much traffic you can bring to your own blog just by visiting other blogs that are similar to yours. Show your interest by commenting on someone else's blog and they are likely to check your blog out and find something there that they can relate to and leave a comment.
Remember why you blog
Even though I just told you several ways in which to draw out comments from your readers, don't forget why it is you blog in the first place. Your readers are more likely to enjoy content that you enjoyed writing more than they will enjoy forced content that appears aimed strictly at driving traffic.
Basically, when all is said and done, blogging is about community and relationships. People will leave you comments if you write posts that are worth commenting on and if you make the effort to put yourself out there. That, my friends, is how you get comments that actually say something.
Image credits: Say something
This post is part of our amazing
Blogging Contest
, plz add a comment and tweet it to support the author.