I've managed to scrape a few spare moments in front of the pc to complete the beta version of Intense Debate CommentLuv.

It didn't take any particularly difficult code to produce because those nice folks at Automattic coded the ID plugin to use filters and actions just like WordPress does so 'hooking' in the code took a lot less time than I thought.
It's just been approved by the ID team so you'll be able to select it as a plugin from the ID dashboard. If you already have WordPress CommentLuv installed, you'll need to disable it if you want to use the ID version.
Here's what it looks like in the comments at GingerWench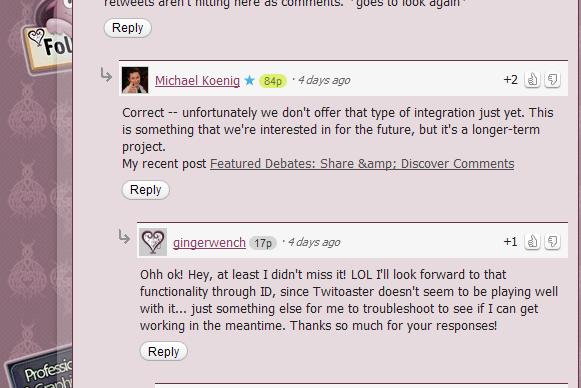 It's a really simple install. Just visit your ID dashboard and go to the plugins link. A little bit down the page is the link to activate CommentLuv.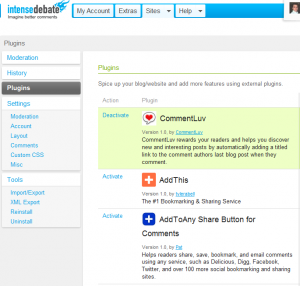 One little click and your IntenseDebate comment form will start to show the CommentLuv badge and move the url field to just below the textarea.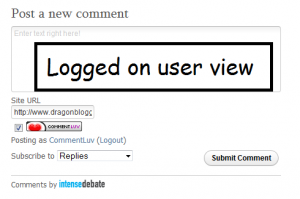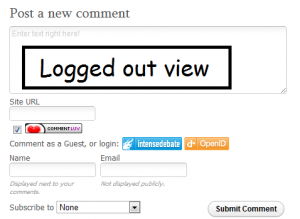 Once you have your url entered, clicking the textarea fires the plugin to go and fetch your last post.
If you're a registered member here and have visited the member page to enter your URL details then when you comment, you receive 10x the luv! Click the image below to visit your IntenseDebate dashboard.