ComLuv Gold Table Of Contents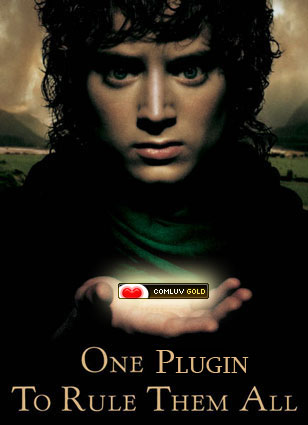 In our regular communications and chats, Usability Advisor Gail and I have mapped out what we call The One Comments Plugin To Rule Them All. The goal is to help improve, include and make safe the most useful and comment happy features that have been requested by you, the user.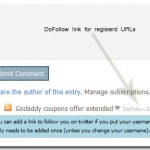 This is already working in the new version of CommentLuv (it's running on this blog) and it is only for registered CommentLuv users. This stops bots and spammers links from getting the dofollow treatment but real life humans who have joined ComLuv and have registered their URL will be treated to a dofollow link for the last blog post and their kewords after their name.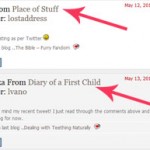 This is already working and that is also for registered members ONLY. It can be made dofollow too if that option is enabled, it's automatic so there's no worry about spammers entering in gargabe to the form.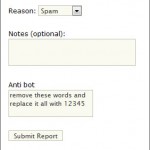 This will allow a blog owner to only allow comments that qualify to a set criteria. Things like, only registered members or only those who have javascript enabled etc. There will also be 'report this user' links on info panels so the whole community can self-moderate.

This will be coming. It will allow you to automatically subscribe your readers to a double opt in list like feedblitz feed subscriptions or just let you collect the emails to later transfer to a newsletter software.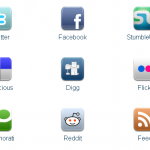 Social features like, who comments here and who I need to comment on next as well as recommendations. How about a row of social buttons on your info panel? Any comment you make already shows a brief summary of your activities but the new version will be able to show your twitter, facebook, digg etc links so any visitor who reads and likes your comment will be able to join/follow/interact with you quickly and easily.
ComLuv rewards will allow good commentators to be rewarded with cool things when they get on top lists or visit new commentluv enabled blogs or get 'voted up' for their comments.
To receive news and updates about the up and coming ComLuv Gold, enter your details on
this page
to receive our weekly blog updates which include the new articles written by GrowMap Gail, our
Social Media Marketing Strategist
. (We never sell your details or spam you!)
These are a few of the things that I plan on putting in the new ComLuv Gold plugin, each one is being added to the original version here at ComLuv.com and tested. Once it is seen to behave then I can move on to the next feature and when I'm happy that there are enough features without getting it too bloated then I can see about releasing it.
Premium-ization
All this will inevitably take time and it's certain that I'll have to take regular unpaid time off work to get it done, supported and updated regularly.
I plan on releasing ComLuv Gold as a premium plugin. I haven't worked out a price yet (perhaps you can suggest one?) but I WILL be making it exlusive to ComLuv.com and it'll be purchased with ComLuv credits which can be paid for with PayPal.
I know not everyone has Paypal! For this reason I'm working on alternative ways of payment. How many of you have a cell phone? Wouldn't it be nice if you could just send an SMS to get blog credits? I think so as it would open it up to almost everyone that views this site and it won't be concerned with bank accounts or Paypal border restrictions. It'll be more expensive in fees but I promise to try and absorb that on my end so you don't have to pay through the nose. (I never understood that expression!)
Feedback
As always, you can reply to posts sent by email or leave a comment on any article you choose if you want to leave a feature request or feedback. Please use the support tickets system if you are experiencing problems, it's much easier to track answers and others get to learn from them too if they're all in one place…click here to submit a support ticket