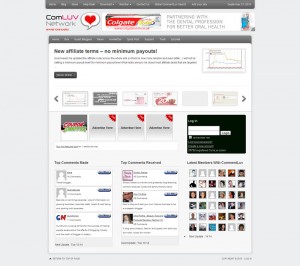 Here's how the new theme is coming along, a big massive thanks to Hesham from FamousBloggers for sending me a mockup image that I could get inspiration from. I have been working solidly for days and days on the backend code to get some featured sites blocks ready so users can spend a few credits to get their site shown to all the ComLuv users in a featured box for a few days at a time.
Lots of guest posters coming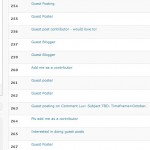 Thanks again to all the folk who have submitted a support ticket requesting to be a guest poster! There's still room for more, submit a support ticket here to request to be one yourself.
The way ComLuv will do guest posting is going to be slightly different than the usual way. On most blogs that let guest posters publish articles, they're confined to the host blogs niche, for example technology for Techcrunch or social media for Mashable.
Because ComLuv is a network of blogs that use the CommentLuv plugin, there is no specific niche that it caters to (unless you call blogging a niche) so it seems fair that if you're going to guest post here, you write about what you normally write about.
Now, that doesn't mean you can write any old crap and it'll be published. You do actually still have to write a decent article to have any chance of seeing it show up on the site.
Free dofollow links for all guest posts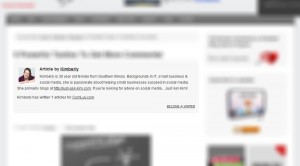 It's well known (what? you didn't?) that guest posting is a great way to grow your network of readers, writing a darn good article is a sure fire way of getting readers to click through to read what else you've written on your own site and that's why I've used some code from Famousbloggers to add an authors box to every single post by a guest author.
All the links on your author box are dofollow!
A HUGE to-do, to do

I made some good progress with a lot of code and other programmy things this week but this morning, my hard drive suffered a huge crash and it took most of the day to recover (yup, I had backups! hurray!!).
I've been waiting on a 3rd party developer to fix a bug in some software so I can carry on with some code to do with another project that uses it which gave me a little more time to get the theme ready for here but, even so, I still haven't caught up with everything that needs to be done and now I have to push pause on comluv stuff and get back on track with the non-programmy things that really and truly need my attention!
So sorry but guest posters and new theme stuff will probably have to come in October now, thanks potential guest posters for your patience, it'll be worth the wait!