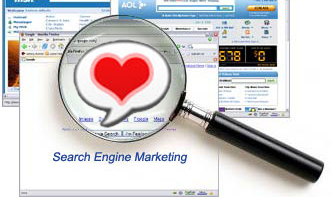 I have updated the search box to now include every single CommentLuv enabled blog from across the world as long as they've given one of their commentators some luv in the last 7 days. This means you can search for any keyword or phrase relevant to your niche and see a list of blogs where you know you can leave a comment that will add a direct link to your most recent/relevant post.
Google-ology brains, ComLuv Freshness and UKFast Speed
It uses the same engine as Google to do the searching so you know the results will be exactly what you're used to and the difference between this and other CommentLuv search engines is that this one uses a dynamically created list of site domains from the ComLuv database that are bang up to date, no more trawling through outdated lists of blog after blog that have taken the plugin off their site or updated their theme without it, plus, you're not limited to searching only 1 or 2 hundred sites like the other search engines, this one can pull up a list of thousands upon thousands of CommentLuv enabled sites and only use the ones that have given some luv in the past week. All of this running on a lightening speed dedicated server from UKFast for super reliability and fantastic response times.
The more the merrier!
So far, the ComLuv database has records of over 150,000 CommentLuv enabled blogs from across the globe so you know for sure that there will be some blog, somewhere that has a relevant post to do with your niche keyword or keyphrase, you will not find this many CommentLuv enabled sites, in a list this up to date anywhere else in the world and you get it all for free right here at The ComLuv Network!
Fair warning
Please follow good commenting etiquette by leaving only relevant comments and please, please DO NOT leave lame messages like "great site, thanks" or "I agree". Those kind of comments will not only see your comment getting put in the spam bin but, may even have your url removed entirely from receiving any luv on any blog.