I've added a new plugin to all ComLuv blogs that adds an extra field to your post/page comment form so users can add their Twitter username along with their comment. The follow me link is added to below their name by default.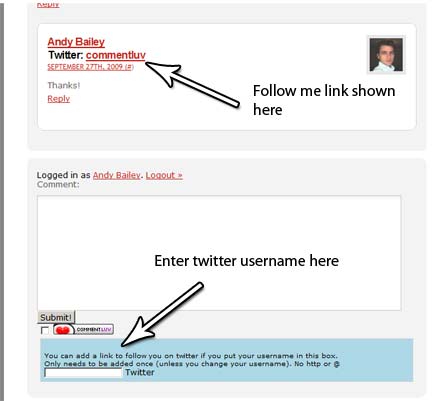 You can change the position, format and html using the settings page of your ComLuv blog dashboard.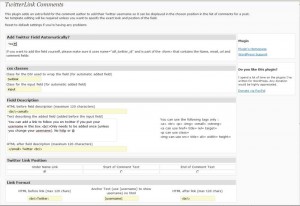 This is the first plugin of it's kind that is compatible with WPMu. You can download it for your own WPMu or WordPress 2.8+ at the TwitterLink Comments download page.